STUDENT BIRYANI RECIPE - EASY TO MAKE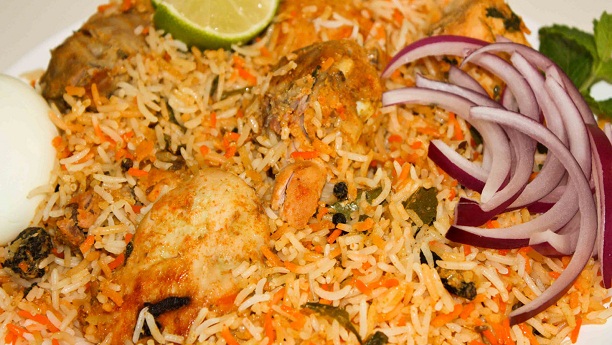 HOW TO MAKE STUDENT BIRYANI
METHOD:
1. Heat ¾ cup oil, fry 1 cup onions, when light golden, add 3 tbsp ginger garlic paste, ½ kg mutton, 3 chopped tomatoes, 12 green chili whole, 1 cup yogurt, 1 ½ tsp salt, 2 ½ tsp chili powder, ¼ tsp turmeric powder, 1 ½ tsp coriander powder, fry well till water dries.
2. Add 1 ½ cup water and cook till mutton is half done.
3. Remove oil from the curry and keep aside, add 3 fried potatoes, ½ cup chopped coriander, ½ bunch mint leaves, 1 tsp all spice powder, 1 tsp kewra water and 10 dried plum, cook till all done, boil water with 3 tsp salt, ½ tsp black cumin seeds, 1 bay leaf, add ½ kg rice and boil rice till ½ done, drain and spread rice on top of meat mixture, add the oil which we took out from the curry and yellow color, put to cook on high flame for 10 min, the lower heat completely and simmer for 15 minutes.
Source: NHFoodrecipes
____________________________